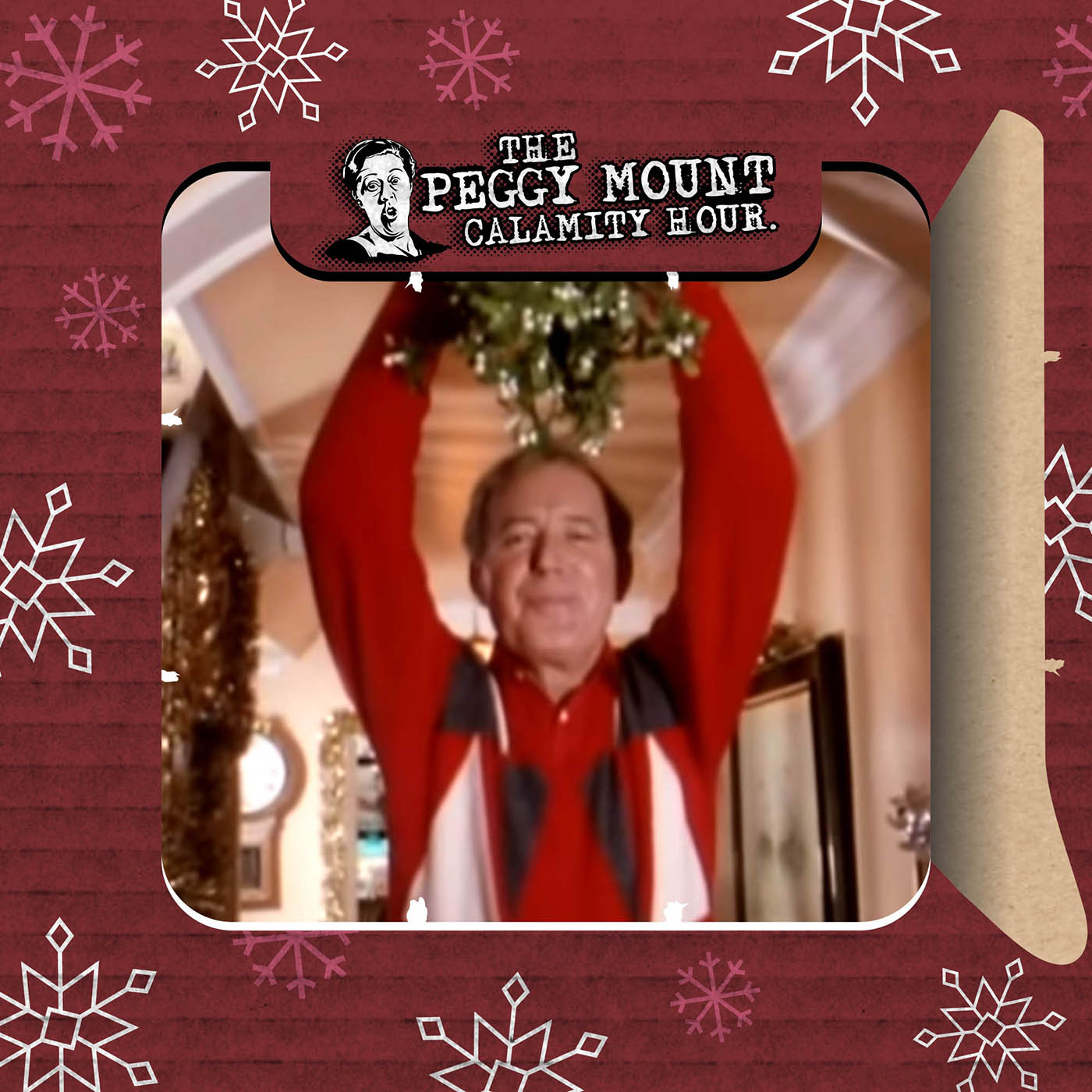 They said it couldn't be done, but here we are at last - the twelfth day of Pegmas and the final seasonal serving of treasured, televisual treats.  As was staunch tradition once upon a telly time, Christmas Eve bestowed upon us a lavish light-entertainment repast in the form of BBC's Christmas with Val Doonican from 1986. Messrs Velvet, Blackout and Bognops pull on festive knitwear, a well-pressed slack and get seated 'pon rocking chairs ready for the musical festivities.
Does every rented luxury property in Maidenhead come with a horse-drawn carriage as the de rigour form of commute? Where can I buy reproduction garments so that I may cos-play Val Doonican? Do we wish you, our devoted listener, the very merriest Christmas?
Yes, we most certainly do.
Enjoy this final episode of the series and in particular have a chuckle at the end; it's crackers.
The Peggy Mount Calamity Hour is a free podcast from iPorle Media, which holds production copyright. Opinions and recollections expressed are not to be taken as fact. The title and credit music is by Doctor Velvet. Audio segments from television programmes are presented for review and informational purposes only under fair use, and no ownership of these is claimed or implied by this show. Email enquiries to peggymountpod@gmail.com