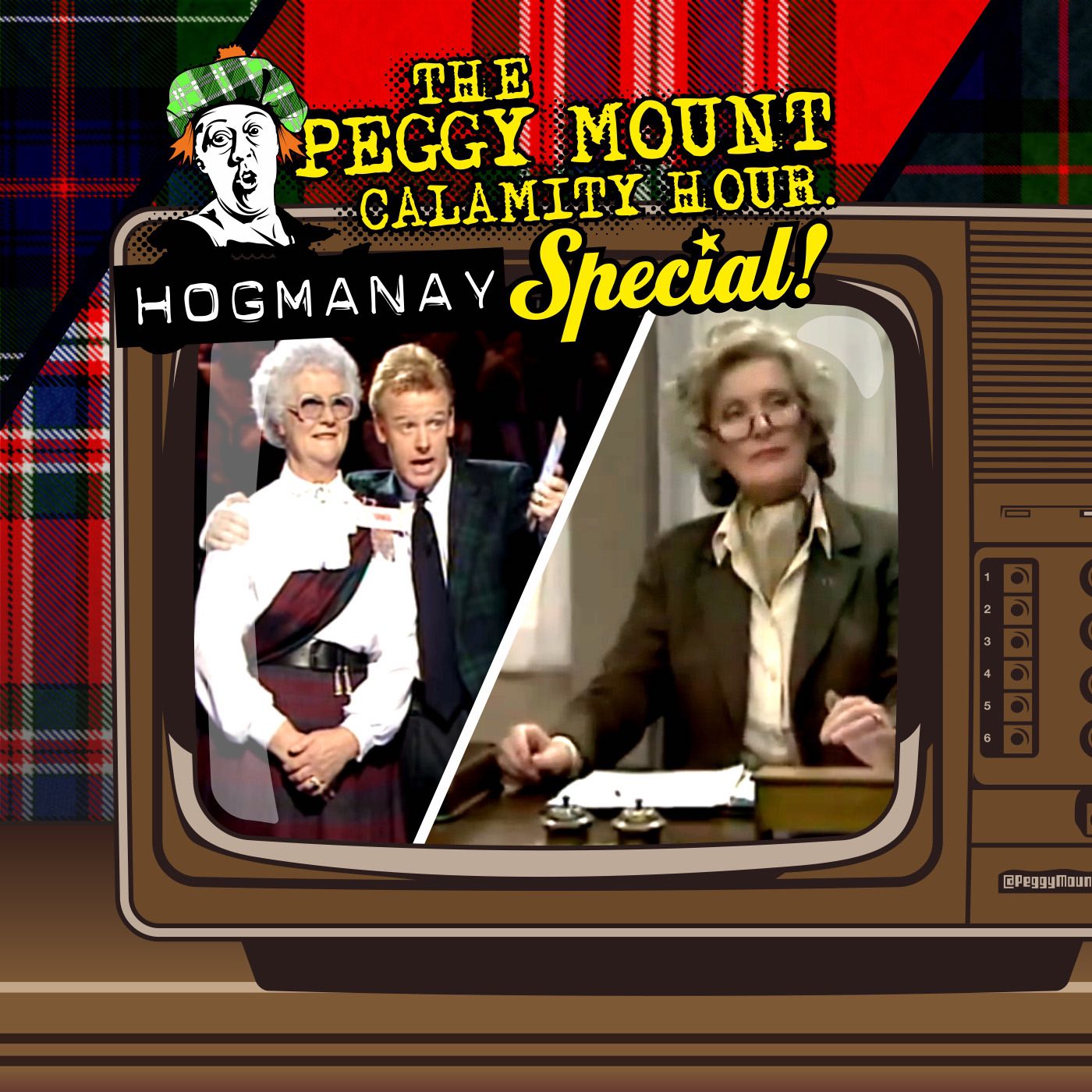 OCH! Well help our boabs and jing our crivvens, The Peggy Mount Calamity Hour finds itself queuing once more at Berwick's passport office in an annual pilgrimage northward for the New Year's Eve celebrations, where all Blackout, Doctor Velvet and Ozzy Bognops have to declare is some pretty firm Opinions™ on the television of years past...
Their first-foot is a trip to the rural majesty of Glendarroch, where domestic strife and highfalutin corporate angst stand shoulder-to-shoulder. Will auld acquaintances be forgot in time for the bells to ring in the new year? The only way to find out is to Take The High Road. Then it's a rest from All The Drama and onto All The Fun (or a percentage thereof); no festive season would be complete without a visit from Les Dennis, here this time to host a hooting Hogmanay Special of Family Fortunes as he pits two Scottish clans against one another in a survey-analysis to the death.
Does every croft North Of The Border have a special room where all the sound effects are kept? Do ITV's gameshow booking department only have the phone number of one village hall in Scotland? And how long can Blackout keep doing that accent before half his family disown (or claymore) him?
Make it YOUR New Year's resolution to hit PLAY and find out...
(NOTE: If you want to count down to midnight with us in the show, start the podcast at 22:49:04. That's forty nine minutes and four seconds past ten o'clock at night. Smashing.)
The Peggy Mount Calamity Hour is a free podcast from iPorle Media, which holds production copyright. Opinions and recollections expressed are not to be taken as fact. The title and credit music is by Doctor Velvet. Audio segments from television programmes are presented for review and informational purposes only under fair use, and no ownership of these is claimed or implied by this show. Email enquiries to peggymountpod@gmail.com